Click here for information about Trackitdown.net
The first dance music MP3 community portal.
www.trackitdown.net

Looking- for hard to find or rare and deleted records or recent tunes in genres spanning hip hop / trance / techno / jungle / drum and bass / old skool / hardcore?

RustySnails.com stocks a quality collection of tunes, check it out :)

Color Wheel Pro - a program that allows you to create color schemes and preview them on real examples.
The NEW Clubber Info Mailing List...
Now online at www.clubberinfo.co.uk
Some of the best uk clubs and labels are now
getting involved in providing regular clubbing /
dance music related info now, so if you want it,
please sign up at the above url ...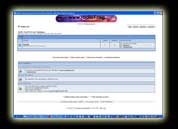 Radio1.ORG News & Message Board
[- click to connect -]
Check out ... NPX-Photo.com - the Events & Parties Picture site
Check out www.ornadel.com to hear Guy Ornadel's latest mix recorded at Godskitchen!
Big up Guy for a fantastic set at the Ministry of Sound on Saturday 19th October ...

Out NOW! - Paul Masterson Presents ... SUSHI -
Click here for the e-card or for more information visit The NuLife Website
EXCLUSIVE - DAVE PEARCE @ BCM, MALLORCA
Video produced by NeutronCore is now LIVE!
CLICK HERE TO CHAT NOW (Java Applet)

CLICK HERE TO CHAT NOW (mIRC 5.8 and above)


This is an unofficial site run by listeners to Dave Pearce's show on 97-99 FM BBC Radio1. It is in no way connected with BBC Radio1.
official dave pearce site - click | official bbc radio one site - click
Visit The Gatecrasher Message Board powered by :: www.neutroncore.com :: - connect here
To be kept up to date with the latest tunes and events in the clubs ...
NEW Pumping Tunes from Emily!
Click Here To Visit Her Audio Page

Visit www.NulifeRecordings.com
Check out www.purple-eye.nl
Check Out ...

Representing some of the finest DJs in the UK and beyond ...

DJ Connections Roster
LANGE (Passion Monthly Resident 2002, Trance Producer/Remixer)
JON THE DENTIST (Nukleuz/Tidy Trax/Phoenix Uprising, Novacane)
PETE BROMLEY(Golden, Voted no.122 in "DJ Mag's"-"World DJ Poll 2001" )

continued .... DANIEL SOTO (Godskitchen's Resident DJ)
PULSER (UK Trance Producer- Pulser, Insigmia, Ex Olmec Heads)
DANNY SLADE(Escape Club, BBC Radio Wales)
ANDY CLEETON (Mixmag's 1st DJ Contest Winner, Bakers)
DJ ELITE (Producer/Remixer, Eden, Golden)
MISJA HELSLOOT (Producer/Remixer, Dutch DJ)
LES HEMSTOCK (Golden, Producer/Remixer)
ROB PASSOW (Ultra Vegas, Tonic (UK/Ibiza), Hotdog)
MISS CHIF (Wales No1 Female DJ, Naughty But Nice, Tranz@ction)
Europe's top DJ management company

Representing:

Dumonde (DJs Jam X & De Leon)
M.I.K.E (Push)
Signum
Yves Deruyter
Airwave
Joshua Ryan
Chab aka Moogwai
Phil Hooton
You can subscribe to the Dance Database list for information about the latest tunes by the world's best dance producers, direct from them to us, now by entering your e-mail address into the form below and pressing return / enter:
#RADIO1 ROCKS - IT'S OFFICIAL!
WWW.DAWORM.CO.UK/RADIO1/ FOR SOME MUGSHOTS OF THE CHATROOM REGULARS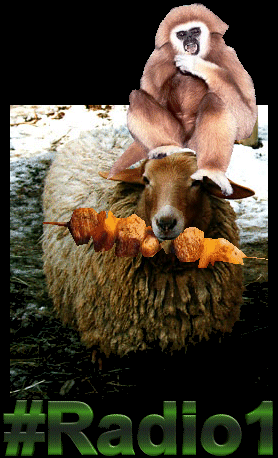 logo kindly provided by insomnia
#Radio1 IRC Chatroom Has Moved -[chatnut.net]
Connect to it now using newzone.chatnut.net or loaded.chatnut.net- If you have problems connecting, use the javachat here to come in the room and ask for help. mIRC 5.8 (and above) users can click here
Check out www.SingleMinded.com - Promoting the best new Dance tunes - Listen to new releases and shape the Dance Industry with your reactions via e-mail here
Visit CYBER-CLUBBER - an excellent resource for you, the Clubber, in Cyberspace, run by Adam Moore
from this link
This is an unofficial site run by listeners to Dave Pearce's show on 97-99 FM BBC Radio1. It is in no way connected with BBC Radio1.
For info about me, the site founder, please click here
If you are looking for the official BBC Radio1 Site:
go to www.bbc.co.uk/radio1
For Dave Pearce's Official Site:
go to www.davepearce.co.uk/
Please choose a menu item from the left to navigate the site
Robin B, Admin for Radio1.ORG

Check out the Dance Anthems Tour 1999 Archive from the link above